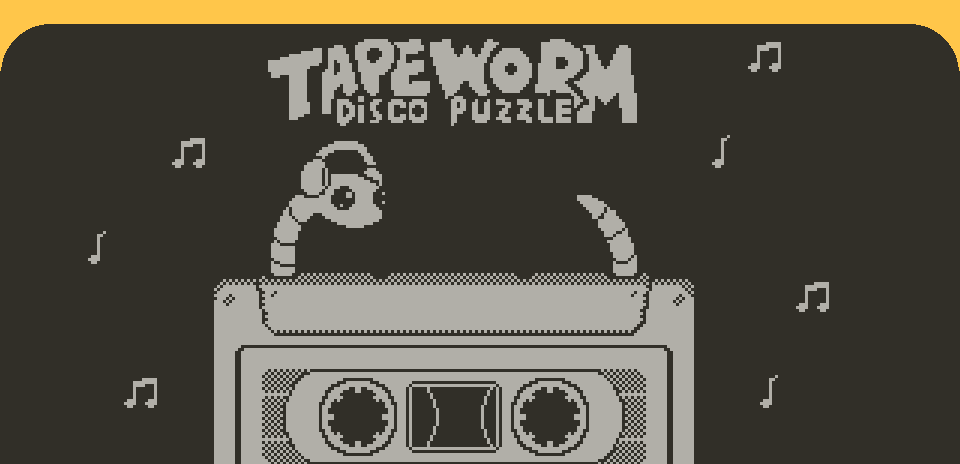 Tapeworm Disco Puzzle Playdate

Tapeworm puzzle disco is a grid based puzzle game where you play as a tapeworm; the local night club owner. It's your job to make sure the fleas enjoy themselves. You'll be helping them collect blood, play bangin tunes and get them to gigs on time.
Each level has an objectives and obstacles like: -Avoid enemies -Don't kill the fleas -Collect all the notes -Help the fleas collect the blood -Open Doors witch switches -Help Fleada get to the gig on time (Fleada is a cat walk model)



Full color PDF Manual:




Controls:
D-pad to move
B to restart level and view password
A or Crank clockwise to wind the worm in
Crank counter/anti clockwise to extend in direction you are facing

To change sides of cassette press a or down then at the bottom of the tape entrance.

The game has a basic save feature where you can continue from where you left off, start from the beginning or enter a password found on the tapes between levels.
This Contains:
Playdate PDX file
PDF Manual
Game Soundtrack

Install guide:
Ofical guide here https://help.play.date/games/sideloading/
head over to the playdate sideload page. Link your account to your device if you haven't already.
https://play.date/account/sideload/
Click chose a file and select this zip file.
Then on the playdate go to settings>games. Look for tapeworm disco puzzle on the list, select it and the press the download/installbutton and wait. The game will then be added to your main games list under My Games.


Art/Design: Alastair Low
Programming: Valdir Salgueiro
Music: Tuï
The game was created for the NES but will be available fore NES, Dreamcast and PC through the kickstarter. One of the stretch goals was a playdate build so here it is.

If you are looking for the NES version you can find it here:
https://lowtekgames.itch.io/tapeworm-disco-puzzle

Pres skit can be found here: http://lowtek.co.uk/press/sheet.php?p=TapewormDiscoPuzzle
tapeworm playdate shirt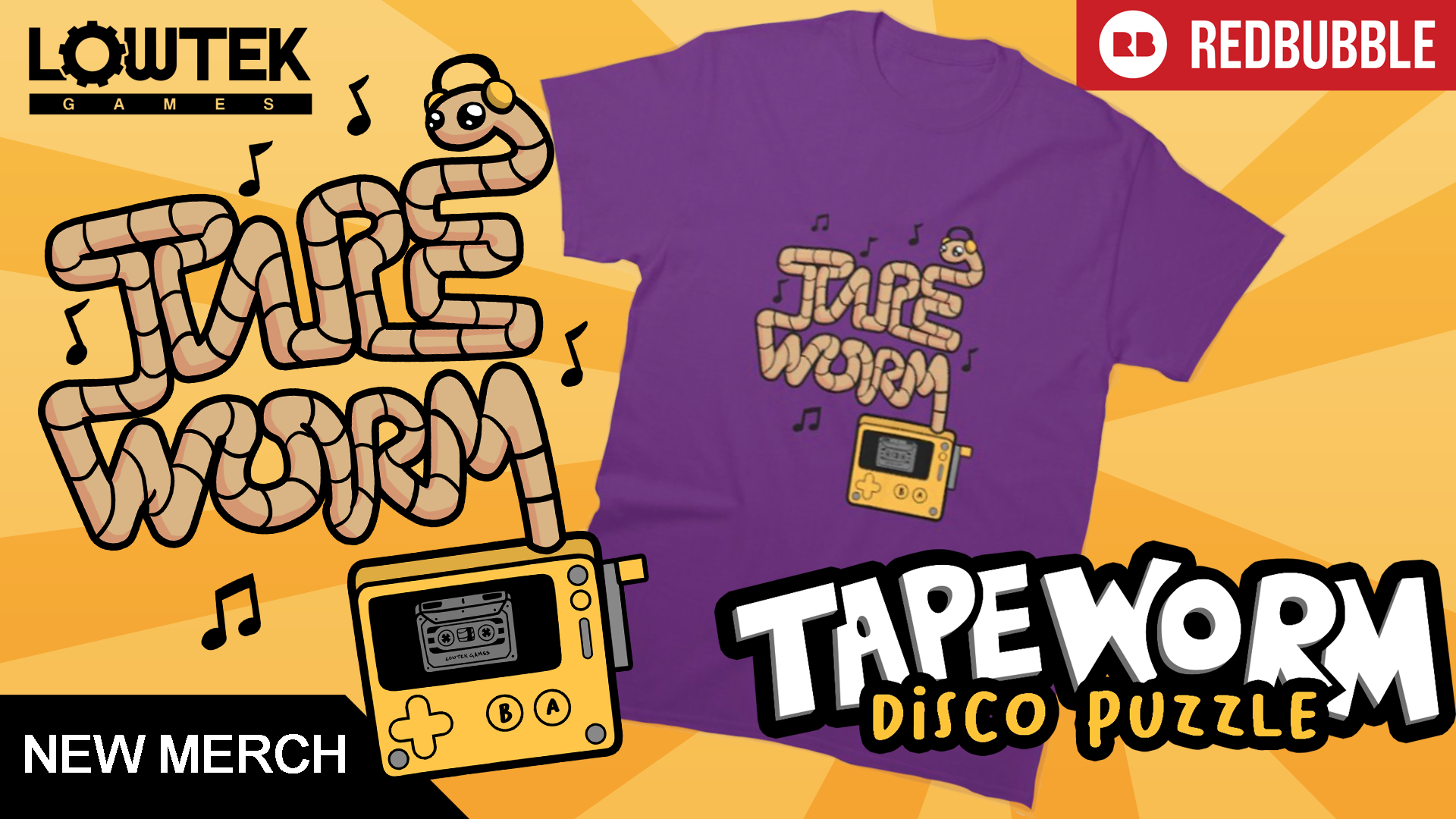 Purchase
In order to download this game you must purchase it at or above the minimum price of $9 USD. You will get access to the following files:
TapeWorm05.pdx.zip (old)
31 MB
TapewormManualPlaydate.pdf
20 MB
TapewormDiscoPuzzleSoundtrack.zip
85 MB
TapeWorm10.pdx.zip (new)
31 MB