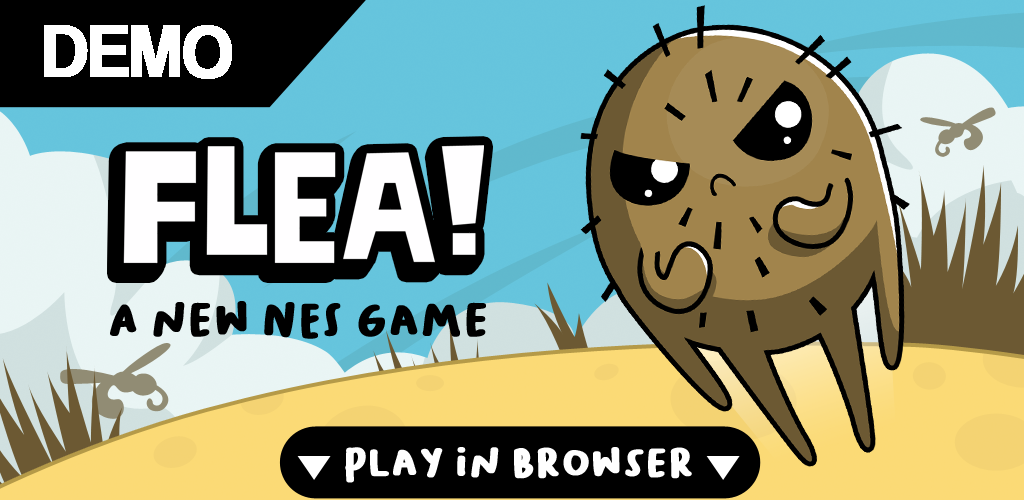 Flea NES Game DEMO
Web Controlls:
Arrows = Moment | Enter = Start | S = B | A = A

This is the Demo for Flea.

Buy the Full Game Digitally Here:
https://lowtekgames.itch.io/fleanes

Or Physically here:
http://lowtek.games

Flea is a brand new game for the Nintendo Entertainment System. This hard as nails platformer has you traverse inside and outside a great beast. Your a flea and you never stop jumping which only adds to the challenge ahead. Meet interesting characters and learn about the beast.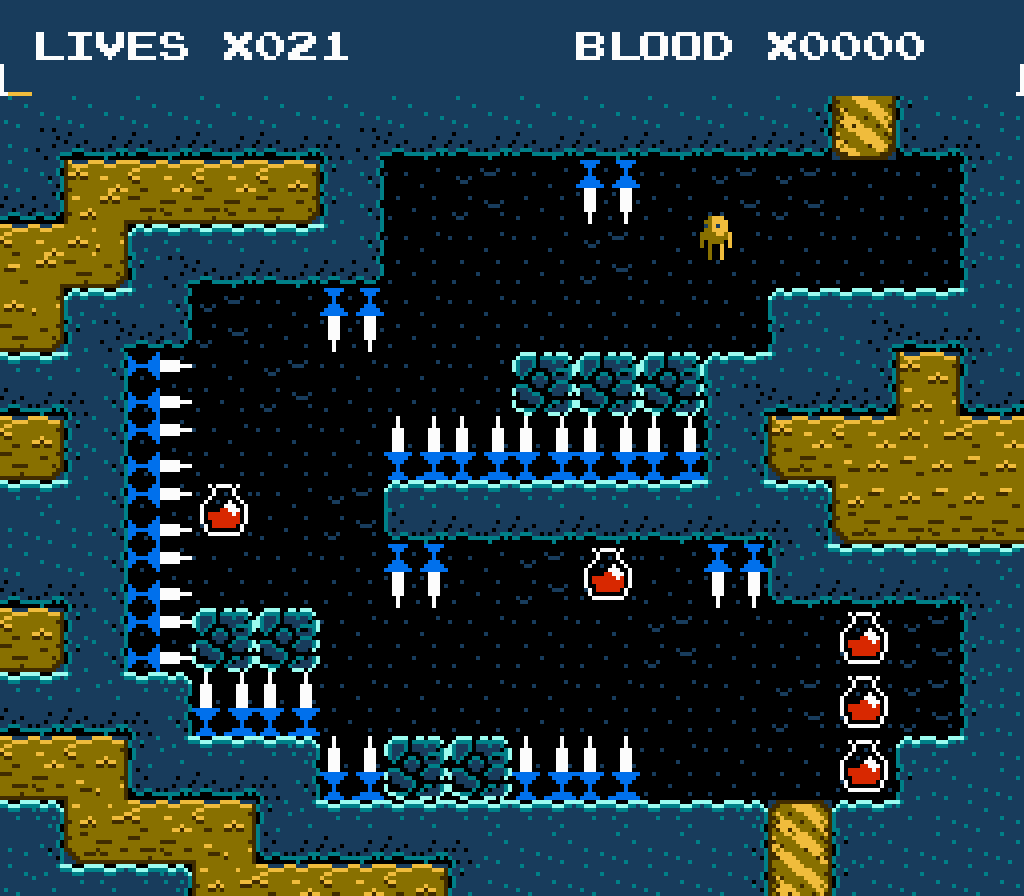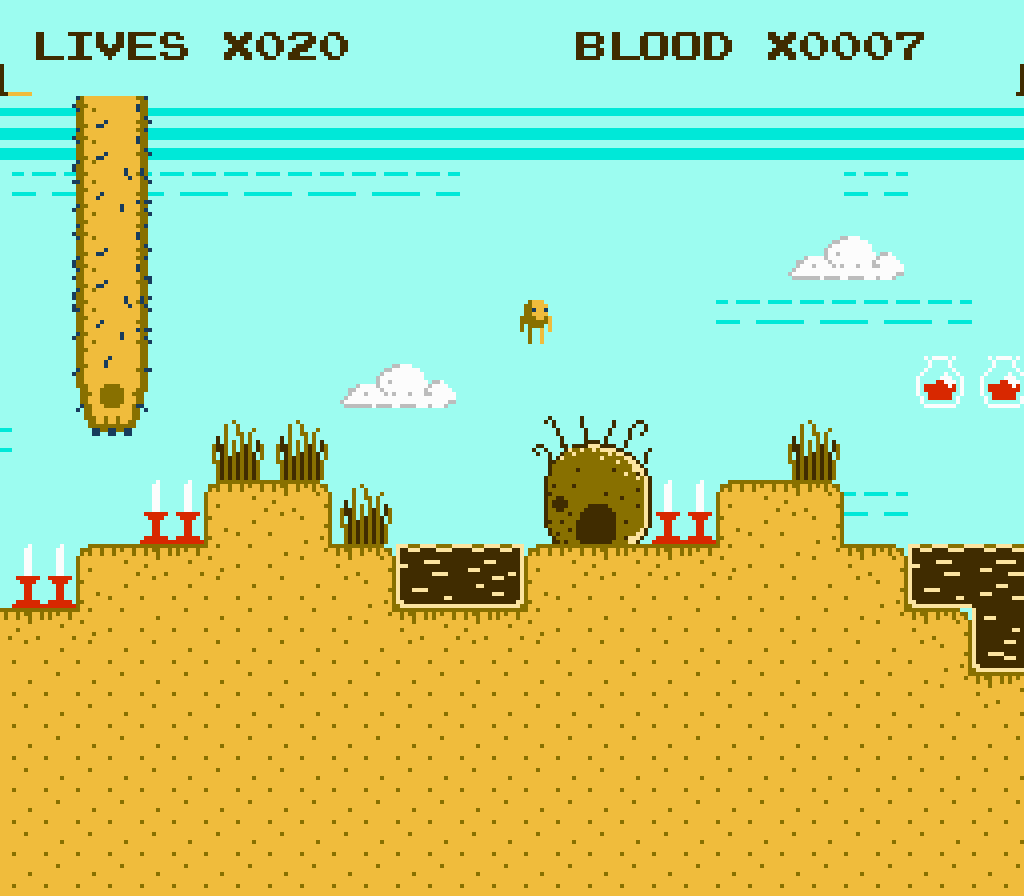 The game is made in NESmaker.
http://trollburner.thenew8bitheroes.com/the-tools.html

Kickstarter Fully funded
https://www.kickstarter.com/projects/flea-game/flea-a-new-nes-game

You can also try the demo on your emulator of choice , Links below.

Info on how to embed NES games on itch found here:
http://www.matthughson.com/2020/07/17/nesdev-embedding-an-emulator-on-itch-io/

Flea Presskit here:
http://lowtek.co.uk/press/sheet.php?p=flea
Install instructions
This rom uses mapper 30 which isn't supported in all nes emulators.
We recommend Mesen found here.
https://www.mesen.ca/
Comments
Log in with itch.io to leave a comment.
Awesome game, great gameplay, fantastic music <3
Hi, I loved this game and recorded a video on my YouTube channel if you want to take a look /;
I can't wait to play the full version! Congratulations!